My Portugal Sport and Adventure
The latest stories and photos from the Portugal Sport and Adventure team and other energetic travellers.
We hope this page will help inspire you and let you dream of sunny holidays!
Been there, done that?
Can you recommend a particular destination in Portugal or activity? Or have you got great photos you'd like to share? We'd love to hear about your holidays and what you got up to so send us your Portugal sport and adventure stories.
Stories and Reviews
Birdwatching
Birdwatching at Ria Formosa Nature Reserve a bird lover's paradise in the Algarve.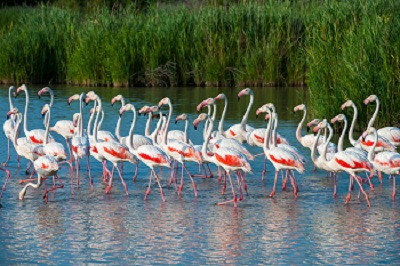 Canoeing
Paddling in Portugal canoeing around Carvoeiro in the Algarve
Sea canoeing off Alvor in the Algarve
Climbing
Portugal's highest mountain Mount Pico in the Azores
Tobogganning
Toboggans in Madeira riding traditional wicker toboggans at up to 48km per hour and with no snow!
Walking
Walking in Peneda Geres, a beautiful and very rural national park in Northern Portugal.
Whale and Dolphin Watching
Whale watching off the Azores close encounters with killer, fin and blue whales, dolphins and turtles